White glove treatment is what we do. It's who we are. A top-rated ground transportation company dedicated to ensuring an exceptional transportation experience that puts comfort, safety and timeliness first, we serve selective clients who demand only the best in transportation solutions. We sweat the small stuff — door-to-door — so you don't have to.

Our diverse and reliable fleet features non-emergency medical vehicles, executive service vehicles for business travel and a variety of solutions for student transportation. At the intersection of impeccable service and unmatched excellence, you will always find Secure Transportation. It's what drives us.
Here at Secure Transportation, our goal is to:
Provide best-in-class transportation services
Serve our clients with compassion, empathy and understanding
Be transparent
Enable mobility for our passengers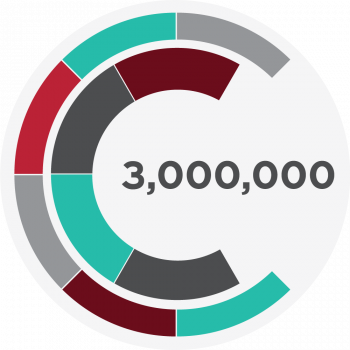 We transport more than 3,000,000 passengers annually.
We provide transportation throughout the United States.

Training drivers with an industry leading certification program
Secure Transportation has transitioned 100% of our fleet to Green Fleet Project™ vehicles.