We
'

ve Been in Business Since 1980.
Secure Transportation was founded by Alan R. Blomker in 1980 with a couple of used vehicles, a handful of loyal employees, and the support of friends and family. Today, Secure Transportation is an innovative vertical market transportation leader with hundreds of loyal employees and a large diverse fleet of cutting-edge vehicles.
"Secure Transportation was founded in 1980 with a couple of used vehicles, a handful of loyal employees and the support of my family. I founded the company knowing that anyone

could provide a vehicle and a driver, but not everyone understood the true meaning of good service. The willingness to say yes to customers when others might say no. The willingness to make the extra call or drive the extra mile. We understood that then and we understand that now. That's how a couple of used vehicles grew into one of the most diverse fleets in the industry. That's why a few loyal employees became a few hundred loyal employees, many of whom have been with us since the early days. And of course, Secure is still a family business."
– Alan R. Blomker, Founder
1980

1982

1987

1992

2004

2006

2010

2016

2017

2019

2020
Founded: Starting Our Engines

Alan Blomker started providing service as a motorcycle funeral escort. That inspired him to start a funeral transportation service, with just two vehicles and an emphasis on serving people. Now? Secure Transportation is a 300 vehicle, white-glove transportation company serving people nationwide.
Next Page »
Executive Transportation
We moved from funeral service to personal service. All with the same white glove treatment.
Medical Transportation

Our people-first approach made us a natural fit for non-emergency, medically related transportation. We started a service to provide rides to veterans, oncology patients, and seniors who need assistance. Now, we provide 5000 trips a day.
Government Services
Our service oriented approach to medical transportation, and the care we took in transporting so many veterans, lead us to our first government contract: providing transportation for the VA. Now, we provide transit services for municipalities, agencies, and transit systems across the country.
Employee Shuttles

As more and more companies found use for employee shuttles, we were a natural fit to provide that need - one we now meet every workday.
Special Needs Students
Transporting students who require special assistance is a service we take special pride in. Our experience with medical transportation gave us the foundational skills we needed to provide this complex service, and it's a skill set we've grown over a decade of daily service.
Transit

Corporations, airports, universities, and hotels - to name a few - all have transit needs. In 2010, we put our expertise to work meeting them with the same reliability, care and professionalism we've brought to meeting every transportation space we excelled in over the course of three decades.
Customer Care Center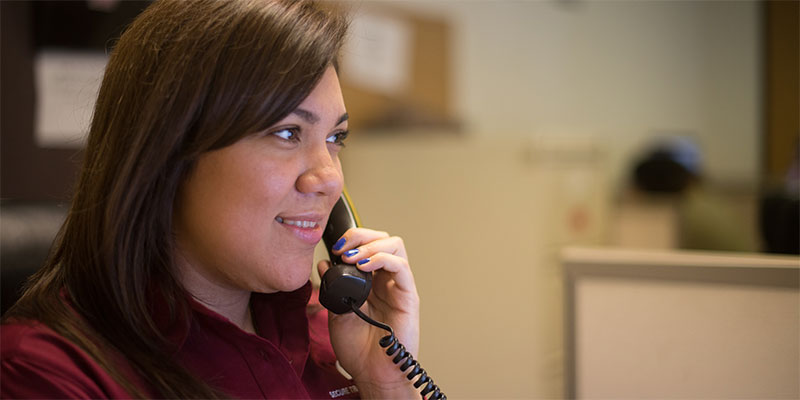 In 2016, we opened a state of the art customer care center, to serve as the beating heart of a nation-wide network of transportation services. Hundreds of drivers make thousands of trips, day in, and day out. The center keeps them all running smoothly, and sets the standard for service excellence that is the hallmark of Secure Transportation.
Electronic claim submission

Secure Transportation is very excited to announce the option of accepting claims electronically via 837-Professional 5010 EDI transmissions effective June 1, 2019. This submission option provides a faster, cost efficient alternative to sending paper claims. In addition, submission errors are identified immediately to cut down processing delays and meet regulatory requirements.
Itineris Passenger™ mobile App

Secure Transportation helps customers save time and book medical trips using the new Itineris PassengerTM mobile application. By putting the power in the palm of the customer's hand it revolutionizes scheduling customer trips. This breakthrough passenger application is supported on the iPhone and Android.
40th Anniversary

40 years ago our founder had an idea to launch a passenger transportation company that would go above and beyond in servicing our clients. Today, with the values he instilled in us, we continue to strive to perform at the highest level. Even in these difficult times we focus on our values. The values of Do the Right Thing, People First, We Set the Bar and Through the Door service.

As we celebrate our 40th year we must keep in mind what 2020 has brought us. It has not been easy. Transportation to medical appointments declined and school districts moved to virtual learning. We had tough decisions to make but we made them with the best intentions – to move us forward.

2020 has been a different kind of year – a year that is tough for us to celebrate. But our team met the challenge. We continue to serve and work to serve our passengers for many more years.
Since Alan Blomker founded Secure Transportation back in 1980,
the firm has traveled a lot of miles on its route to success. What Blomker began with a hearse and a stretch car to transport people to and from funerals, has turned into four offices, where 200 employees make sure a fleet of 135 vehicles – from limousines to coach buses – gets people to where they need to go.
Back in the beginning, it was just a living. Blomker, who was inspired to start the business after being a funeral escort on a motor bike, didn't see the growth coming. "I never imagined we would be as big as we are today," he said, adding that employing so many people "is humbling."
By 1985, things started taking off, said Blomker's son, Steve Dobbs, who came on shortly after the business started and ultimately became its president. That's when the business started transporting clients to medical centers for non-emergency, medically-related rides. Today, that part of the business has jumped to 500 such transports a day, Dobbs said. You may even recognize their name from the road, as they shuttle disabled veterans to their medical appointments, oncology patients to hospitals and seniors to adult day care centers. "We're extremely proud of what we do," Dobbs said. "We take it very seriously."
What they also take seriously are the challenges inherent in running such a business. Blomker remembered vividly about five years ago when workers' compensation costs were driving the firm under. Faced with 16 months in a row of losing money, Dobbs had to face longtime employees and lay it on the line. He had to freeze wages; the firm had to ask vendors for discounts. But one thing he didn't do was cut workers – reflecting a notion offered by his father: that good service comes from your employees, who should be the last thing you cut.
The company made it through only to face another hurdle: rising fuel prices. Dobbs hasn't forgotten the $101,000 fuel bill the company was faced with in the midst of a gas spike two years ago. Still, the company has continued to grow – recently opening an office in San Jose to add to its Whittier headquarters, and offices in Riverside and San Diego.
The family touted the firm's recent contract to manage ground transportation for the TED Conference, a prestigious global tech industry event that this year was held in Long Beach. What's the secret to the longevity, and how have they kept it in the family for 30 years? For Blomker, he always felt he and his son agreed on most things in the business, and that has kept the family running it – including Dobbs' wife, Pilar, and sister-in-law Anne Marin. For Steve Dobbs, the key thing was something his father instilled in him. "It is to treat people with respect, whether they are sweeping the floor or running the company," he said.