We
'

ve Been in Business Since 1980.
Secure Transportation was founded by Alan R. Blomker in 1980 with a couple of used vehicles, a handful of loyal employees, and the support of friends and family. Today, Secure Transportation is an innovative vertical market transportation leader with hundreds of loyal employees and a large diverse fleet of cutting-edge vehicles.
"Secure Transportation was founded in 1980 with a couple of used vehicles, a handful of loyal employees and the support of my family. I founded the company knowing that anyone

could provide a vehicle and a driver, but not everyone understood the true meaning of good service. The willingness to say yes to customers when others might say no. The willingness to make the extra call or drive the extra mile. We understood that then and we understand that now. That's how a couple of used vehicles grew into one of the most diverse fleets in the industry. That's why a few loyal employees became a few hundred loyal employees, many of whom have been with us since the early days. And of course, Secure is still a family business."
– Alan R. Blomker, Founder

Founded: Starting Our Engines

Alan Blomker started providing service as a motorcycle funeral escort. That inspired him to start a funeral transportation service, with just two vehicles and an emphasis on serving people. Now? Secure Transportation is a 300 vehicle, white-glove transportation company serving people nationwide.
1980

Executive Transportation
We moved from funeral service to personal service. All with the same white glove treatment.
1982

Medical Transportation

Our people-first approach made us a natural fit for non-emergency, medically related transportation. We started a service to provide rides to veterans, oncology patients, and seniors who need assistance. Now, we provide 5000 trips a day.
1987

Government Services
Our service oriented approach to medical transportation, and the care we took in transporting so many veterans, lead us to our first government contract: providing transportation for the VA. Now, we provide transit services for municipalities, agencies, and transit systems across the country.
1992

Employee Shuttles

As more and more companies found use for employee shuttles, we were a natural fit to provide that need - one we now meet every workday.
2004

Special Needs Students
Transporting students who require special assistance is a service we take special pride in. Our experience with medical transportation gave us the foundational skills we needed to provide this complex service, and it's a skill set we've grown over a decade of daily service.
2006

Transit

Corporations, airports, universities, and hotels - to name a few - all have transit needs. In 2010, we put our expertise to work meeting them with the same reliability, care and professionalism we've brought to meeting every transportation space we excelled in over the course of three decades.
2010

Customer Care Center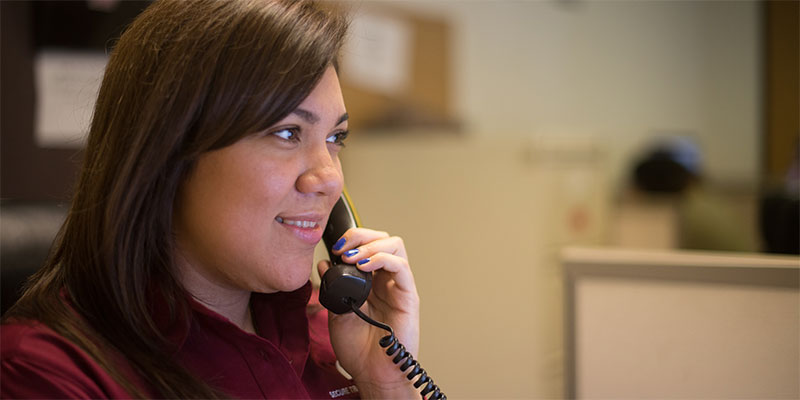 In 2016, we opened a state of the art customer care center, to serve as the beating heart of a nation-wide network of transportation services. Hundreds of drivers make thousands of trips, day in, and day out. The center keeps them all running smoothly, and sets the standard for service excellence that is the hallmark of Secure Transportation.
2016
We've traveled a lot of miles on the road to success. When Alan Blomker founded Secure Transportation in 1980, he had a funeral coach, a limousine, and a plan to provide white glove funeral transportation to people who most needed a personal touch.
Now, Alan's small family business has grown to twenty-one offices, where nearly 500 employees get people anywhere they need to go, using a fleet of more than 300 vans, sedans, coach buses and other vehicles. His son, Steve Dobbs, is now the company's president. He's been joined by his wife, Pilar, and his sister, Anne Marin. As a family business, we emphasized personal touch, people first service from the very beginning. It's no wonder that our service fueled steady growth.
By the mid-eighties, Steve was helping guide our expansion into transporting clients to medical centers for non-emergency rides. Today, under Steve's leadership, we make 5000 such transports a day. You've probably seen our vehicles all over the roads of Southern California, shuttling disabled veterans to their medical appointments, oncology patients to hospitals, and seniors to adult day care centers.
"We're extremely proud of what we do," says Steve. "We value people, and take every part of serving them very seriously."
Those values are at the heart of our culture. Even faced with a period of crippling worker's comp costs in the late 90's, Steve was determined to save jobs. So he turned to his people for help. And he got it. Employees' wages were temporarily frozen, vendors offered discounts – and the company got moving in the right direction again, without cutting jobs or eliminating benefits.
"Good service comes from good people," says Steve. "Cutting our employees is the last thing we'd want to do."
Since then, Secure Transportation has cleared many hurdles. Changing technology. The Great Recession. Increased regulations. Not to mention rising fuel costs; Steve still talks about the $101,000 fuel bill he saw at the peak of a gas spike in 2008.
But by bringing the same dedication to providing a white glove experience that Steve's father instilled in the company from the very beginning, we continue to grow. Today, Secure Transportation provides that exceptional level of service to passengers and clients in Arizona, Florida, Illinois, Louisiana, Michigan, New Mexico and Ohio, in addition to all of Southern California. We've moved our headquarters to Long Beach, and have teams in Texas, Utah, Washington and Wisconsin.
And still, after over thirty-five years, Alan and Steve attribute Secure Transportation's success to a focus on the family values that inform everything the company does.
Put people first.
"Whether they're sweeping the floor or running the company," says Steve, "treat people with respect."