Our Commitment Today for a Cleaner Tomorrow
Secure Transportation has transitioned 100% of our fleet to Green Fleet Project vehicles. Green Fleet in Secure Transportation's fleet, including:
Hybrid Sedans
Propane Fueled Wheelchair-Accessible Vans
Flex-Fueled Vehicles
Best-in-Class Vehicles
Alternative fuel and hybrid vehicles emit approximately 50% less harmful greenhouse gas emissions. The Green Fleet Project decreases high fuel costs and allows us to pass the savings on to our customers.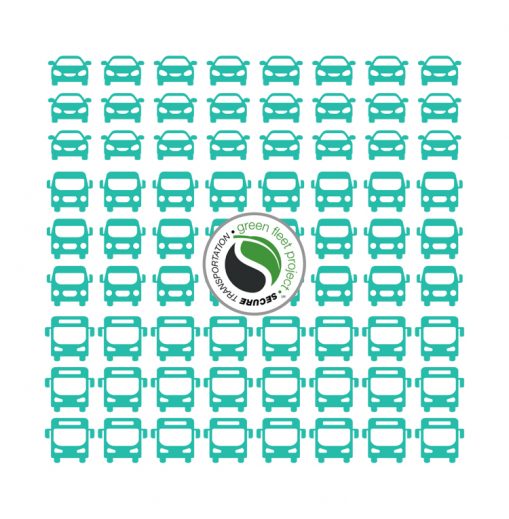 Wheelchair Accessible Vehicles
Minivans
Stretcher Transportation
4-Door Hybrid Sedan
Larger Capacity Vans
Motorcoaches
Executive Sedans
Limousines
Stretched SUVs
Executive SUVs

Distinct Needs Deserve Distinct Solutions
You name it, we have it. And no need to worry if you're not sure. We will find a transportation solution that works for you. Our diverse and reliable fleet features non-emergency medical vehicles, executive sedans and limousines for business travelers and private parties, minivans for schools, and much more. You have distinct needs that demand customized solutions. And that's exactly what we provide – just for you.
SECURE UTILIZES THE HIGHEST QUALITY SAFETY EQUIPMENT

We Love to Move People
Our people are dedicated to getting you from Point A to Point B safely, on-time and with no hassle. Superior service is our standard and what satisfies us is exceeding the expectations of our clients. We set the bar high for our staff so they can provide you with superior service. Our driver training meets the highest standards required by law.
Each Driver Must:
Pass all required federal, state and local background checks
Undergo a Department of Justice Background Check
Undergo an FBI Background Check
Undergo a National Sex Offenders Registry Screening
Pass employment drug and alcohol screenings as allowed and required by law
The Journey Starts with Smart Technologies
Our highest level of standards starts with our people. And it's powered by an integrated set of technologies that results in an exceptional customer experience that can only be found here. ItinerisTM is Secure Transportation's proprietary software solution that facilitates an end-to-end solution that touches all points of operation. We love to move people and Itineris empowers us on that journey.
Here's a Sampling of Itineris Technology:
Reservations
Auto Scheduling
Dispatching
Invoicing
Quality Control
Issue Tracking
Audit Logging
Employee Management
Vehicle Management
Affiliate Management
Estimates
834 Insurance Enrollment Tracking
837 Medical Claim Production
Route Creation and Tracking
Itineris Passenger™ Member Mobile App
Compliance Tracking
HIPAA Compliance
Historical Data Maintenance
Itineris Mobile™
Proprietary Mobile Driver Management System
Itineris Online™
Information dissemination portals for Clients and Affiliate management
Geotab™ Telematics Fleet Management System Real Time GPS and ECM Systems Monitoring
Advanced Call Center Telephony Systems