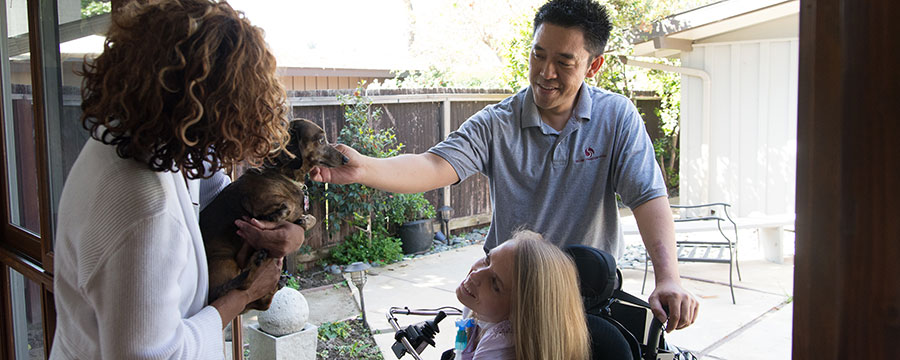 I've received many kudos over my many years with Secure Transportation. After all, doing the right thing is one of our core values, and people respond to that. But one of the most positive, passionate, pleasurable calls I've taken in my professional career came from a son calling about the care we provided his mother.
Here's what he said:
"Secure has the most amazing people working here. I mean everyone from dispatchers, to drivers, to customer service agents. The drivers treat my mother with so much respect, and they are always willing to help her with anything she needs. They always open the door for her, and offer to help her in every way possible. Everyone is so courteous, kind, and professional."
I was already touched, but then Mr. Luce became emotional. In a tone of deep appreciation, he said that he had spoken with our team member Latasha, and praised her for her helpfulness, and just how generally nice it was to speak with her.
He ended by saying
"If I could buy stock in your company, I WOULD!"
Here was a customer who was looking for transportation for his mom, and found a team of people who provided more than transportation, but such caring service that it moved him just speaking about it.
That was the best feedback that I could ask for. That's the level of customer care we strive to provide.
Share this story